Jiangsu.NET Score


Location:
Yangzhou
Address:
Dahongqiao Road, Yangzhou, Jiangsu, 225002
Fee:
80 Yuan/ticket
Operation:
7:00 – 17:30, Monday – Sunday
Schedule changeable during events or festivals
Route:
Bus: No. 1, 3, 4, 5, 6, 15, 22, all to Slender West Lake
All cab drivers know the lake

---
The Slender West Lake, with a history since the Qing Dynasty, was originally a natural river course connecting to the Grand Canal during the Sui (581-618) and Tang Dynasty(618-907) periods. In order to celebrate the Emperor Qianlong's visit, the river was widened and the shores along the river were landscaped with numerous gardens, pavilions, and pagodas. The purpose to use "Slender" to describe the lake is to contrast it with the West Lake of Hangzhou, Zhejiang Province, one of Jiangsu's neighbor provinces, by emphasizing that the lake is narrower but longer, like a slender and tall beauty. The lake is 4.3 kilometers in length with an area of over 30 hectares. Main tourist interests include Spring Willows along the Long Causeway, Xuyuan Garden, Xiaohin Hill, Chuitai Terrace, Five Pavilions and White Pagoda. The lake is typical of the Chinese water-based garden art combining the elegance of the south with magnificence of the north. Taking a boat tour in the lake or a walk along its shores will conveniently bring you to other Yangzhou's tourist attractions in the city.
Comments
This tourist location garnered the highest rating of 4-AAAA as a national attraction. It is a famed lake park in China with a history of more than 1,000 years. Highly recommended.
---
Back to home page
Advertisement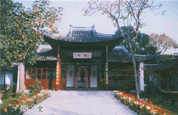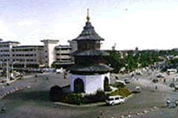 Advertise
Web Services
Live Poll
---